THE BACKPACKING APP...
RELAX, PARTY OR EPIC ADVENTURE!THE APP'S GOT IT COVERED...
ALL AVAILABLE
OFFLINE!
FANTASTICPLACES
The best places places a country has to offer - including hidden gems.
BEST THINGSTO DO
Iconic sights, activities with the locals, treks, adrenaline advenures...
TOP BUDGETACCOMMODATION
From party places to secluded spots. Including local places not found on booking sites.
ITINERARYIDEAS
How to pack all the stuff you love, in the time you have.
MONEY, HAGGLING & TIPPING
How much to budget and make your money go further.
TRANSPORTINFO
Detailed transport info, even to neighbouring countries.
NIGHTLIFE& PARTYING
Tips on where the party's at and safety tips.
VISAS& BORDERS
Detailed info on getting into the country by air, land or sea.
PLUS MUCH MORE!
FULLY RESEARCHED &
CONSTANTLY UPDATED!
Unlike the guide books, any changes are instantly updated.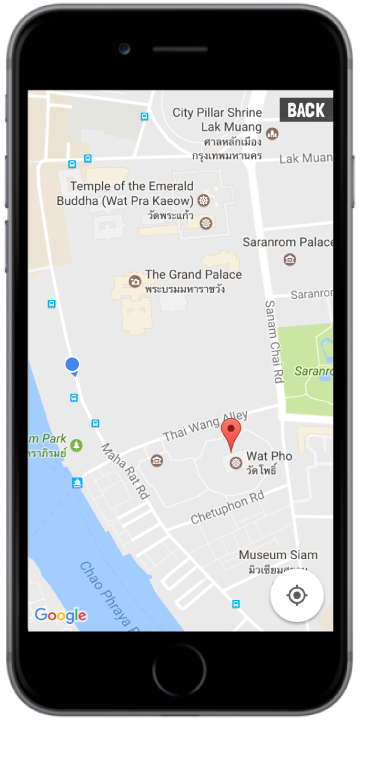 WITH CUSTOM & GPS MAPS
BE LOST...ONLY WHEN YOU CHOOSE
EASILY FIND EVERYTHING!
GPS locations of all featured places, highlights and accommodation, can be found at the click of a button on Google Maps in the app so you can find them.*
IT'S ALL CONNECTED…
We link places together to give a connected feel, even inter-country. Meaning you can easily decide your own route.
NEED AN ATM? NO PROBLEM!
GOHOBO app shows you the nearest services such as ATMs, convenience stores and much more.*
YES BUT WHERE IS IT?
Our colourful custom maps make it easy to get your bearings and plan your trip.
* Requires Internet - We include a full guide on how to get cheap Internet & calls for when there's no WiFi.
PACKED FULL OF INFO AND FEATURES
Inspiring your adventures to amazing places. Plus all the practical info you need to go do it.
CUSTOM MAPS
PLACE OVERVIEWS
PLACE HIGHLIGHTS
HIGHLIGHT OVERVIEW
DETAILED INFO
WHERE NEXT
ININERARY IDEAS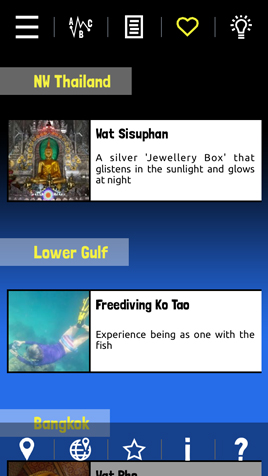 YOUR WISHLIST
ARTICLES
IDEAS GENERATOR
PEOPLE'S REVIEWS
All 5* reviews on Google and Apple stores! Here's what they thought..

ANDREEA
You have to get this app if you're going travelling! Great content, tons of really useful information.

GEMMA
Very helpful app. Great information and very easy to use. I highly recommend this app.
TOM
Actually really useful.
RORY
Awesome! Ditched the guide book - this is gonna be huge.
DOWNLOAD THE APP
A COMMUNITY
Share your experiences with us and we listen. This helps keep GOHOBO current for everybody.
100% INDEPENDENT
We don't have ads or take any form of payment for things featured in GOHOBO. We write from the heart.
MICRO COST
There's loads of stuff in our app for free and our guides are a fraction of the cost of an equivalent book/PDF.
WE PROMISE YOU'LL LOVE IT!
TRY IT FOR FREE!
Hear about our upcoming guides first!
We don't pass your details on.