Death Railway Museum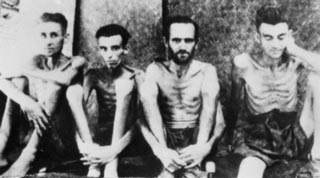 Opposite the War Cemetery is the Death Railway Museum, it was opened in 2003 and is privately funded project through donations. Its aim is to provide an accurate account of the story of the Thailand to Burma Railway, built in 1942/43 by Prisoners of War Army together with both forced (and willing) Asian labourers. Altogether 16,000 POW's died, along with an estimated 90,000 Asians. This museum is well worth a visit as it is crammed full of meticulously researched information. The centre consists of five galleries and an information centre. The first gallery is devoted to the historical background and the reasons behind the construction of the railway; the second is about the engineering aspects; the third deals with the struggle for survival; the fourth is about the contribution made by the Asian labourers including Thais, and the final one is about the work of the War Graves Parties and the end of the Railway. The Information Centre comprises a library containing books, documents, maps, photographs, personal records, video interviews and other material to assist history students of the period. There is also has a coffee shop with nice views of the cemetery and a shop with many books available for further insights. Entry: 140B (incl. tea/coffee) Open: Daily 8:00am to 5:00pm Tel: +66 34512721 Address: 73 Th Jaokannum, Mueang Kanchanaburi District, Kanchanaburi Getting Here: Opposite the war Cemetery near the centre of town.
For more information from visas to haggling, check out the country page Info section.