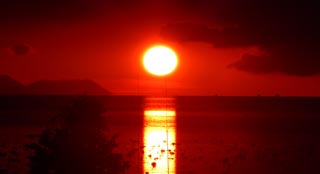 South East Asia
South East Asia has remained high on the backpacking bucket list for a while and for good reason – it's packed full of tropical island paradises, stunning landscapes and so many fantastic places and sights – from immense limestone karsts to spectacular human-made rice terraces, to ancient monuments dating back to early civilisations.. Then there's the endless variety of fascinating cultures - ancient arts, religions and traditions- so diverse and many bursting with vibrant colours. And of course, we mustn't forget to mention the food! Across the region, there are so many wonderful delicacies to indulge your taste buds. Even better is the fact that some of the tastiest food is often available from cheap street food vendors and stalls. Which brings us on to another fantastic fact; your money can go a long way here. There are so many great and reasonably priced places to eat and stay in every country, which makes it possible for you to travel on a small budget. The country we have selected to launch our app with is Cambodia. The first thing that springs to mind for most people when thinking of Cambodia is the ancient city of Angkor, with its world famous monument, Angkor Wat. The city is indeed a spectacular sight, and while not to be missed, Cambodia has so much more to offer. The country has emerged from its recent turbulent history to show the world a welcoming, friendly face. It also has some superb beaches, which are yet to suffer from the effects of commercial tourism - unlike some of its Thai neighbours. But get here soon, as many unspoilt beaches are already earmarked for development. Our second country is Thailand, a popular backpacker destination for decades which should still be on anyone's South East Asian itinerary. It really is the archetypal South East Asian destination in terms of landscape, culture and food. Famous for its countless paradise islands, the country's steady development of tourism means that many locations now have ultra-modern amenities, with plenty of activities to keep you entertained. But for those looking to get away from it all, you can still find your own secluded bit of paradise, away from all mod-cons, and discover some pieces of genuine Thai culture to enjoy and cherish. This is just the start of our comprehensive and engaging guides across South East Asia, and we look forward to bringing you more each month.
Full detailed information available in the GOHOBO App on Android and iOS. It's everything you need!
For more information from visas to haggling, check out the country page Info section.